Blade

V121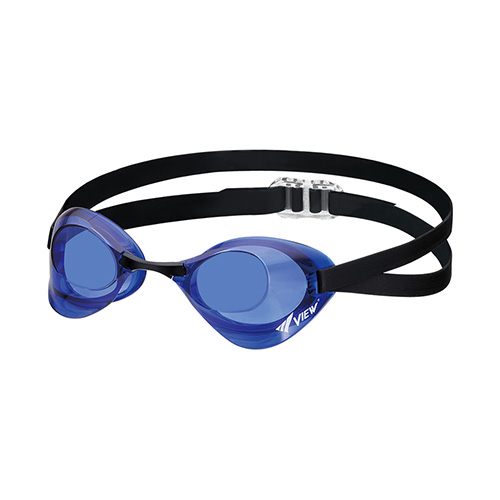 V121
The V121 Blade Goggle is the ultimate competitive swimming goggle with reduced drag and resistance. Normal type pursuing low resistance for players competing for 1/100 second.
New curved Blade goggle shape creates smoother water flow than conventional Blade goggles, and provides low resistance. The Blade goggle comes with three interchangeable nosepieces. The simple but high-quality adjustable split head strap allows for a quick and easy adjustment.
V121

Super Anti-Fog

VIEW's Super Anti-Fog treatment provides long-lasting protection against fogging caused by perspiration and heat. Wetting the inside of the lenses before use creates a film of water that ensures a clear field of view and allows the treatment to work effectively.

UVCUT

VIEW's UV Cut technology provides superior protection from harmful ultraviolet (U.V.) rays. Increasing exposure to U.V. rays which damage the skin and eyes has become a serious problem. U.V. protection provides greater eye protection during outdoor use.

FINA Approved / UV Protection / Super anti-fog treatment / V-shaped side arm reduces drag and secures fit / Adjustable split strap / 3 interchangeable nosepieces

Learn more about FINA HERE.

AM (Lens:AM)
C (Lens:C)
CBL (Lens:CBL)
SK (Lens:DSK)
LV (Lens:LV)

Some colors may not be available in all markets, please contact your VIEW retailer or distributor.
North America
Europe
Middle East
Africa
Russia
OCeania
Japan
USA & Caribbean
Canada
Latin America
Brazil
Mexico
Argentina
Belize
Chile
Colombia
Costa Rica
Ecuador
El Salvador
Guatemala
Nicaragua
Panama
Paraguay
Uruguay
Venezuela
Asia Pacific
China
Guam
Hong Kong
Korea
Malaysia
Philippines
Maldives
Singapore
Taiwan
Thailand
Indonesia