IMPREX JR.

V-400JA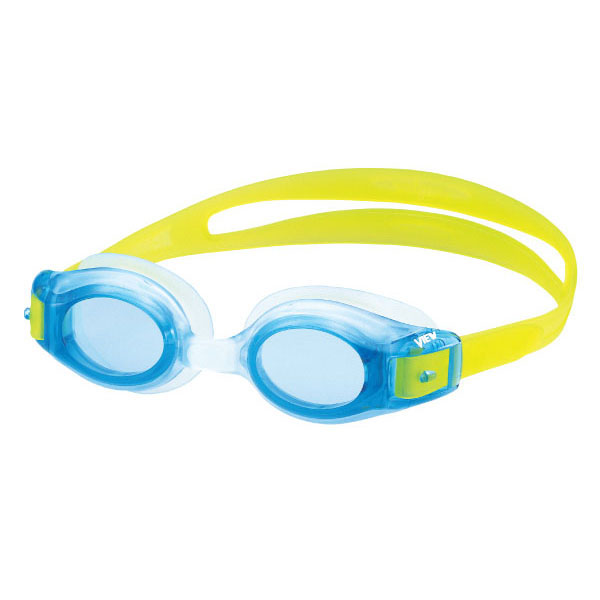 V-400JA
Specifically for kids, the V-400JA takes on 5 exciting colors to get your kids wearing a comfortable and easy fitting goggle. With E-Z strap adjustments, fitting these goggles is simple and swift - Designed with the concept that even kids can adjust the strap by themselves. The straps elasticity allows for a snug fit. Large eye pads are fitted to keep the V-400JA as comfortable as possible.
V-400JA

EZ Strap

VIEW's EZ strap allows goggles to be quickly and easily adjusted with minimal effort. Adjustment can be made while the goggles are worn, allowing for a precise fit.

Super Anti-Fog

VIEW's Super Anti-Fog treatment provides long-lasting protection against fogging caused by perspiration and heat. Wetting the inside of the lenses before use creates a film of water that ensures a clear field of view and allows the treatment to work effectively.

T.P.E. Seal

VIEW's hypo-allergenic T.P.E. seals provide maximum comfort and water-tightness over extended periods of use. The T.P.E. seals are not sensitive to the skin and are able to be manufactured in numerous color combinations, unlike surgical grade silicone.

UVCUT

VIEW's UV Cut technology provides superior protection from harmful ultraviolet (U.V.) rays. Increasing exposure to U.V. rays which damage the skin and eyes has become a serious problem. U.V. protection provides greater eye protection during outdoor use.

Super anti-fog treatment / UV Cut protection / Junior size / Cushion seal type face pad / E-Z Strap
Black (BK)
Blue (BL)
Green/Blue (GR/BL)
Blue/Green (BL/GR)
Pink (P)

Some colors may not be available in all markets, please contact your VIEW retailer or distributor.
North America
Europe
Middle East
Africa
Russia
OCeania
Japan
USA & Caribbean
Canada
Latin America
Brazil
Mexico
Argentina
Belize
Chile
Colombia
Costa Rica
Ecuador
El Salvador
Guatemala
Nicaragua
Panama
Paraguay
Uruguay
Venezuela
Asia Pacific
China
Guam
Hong Kong
Korea
Malaysia
Philippines
Maldives
Singapore
Taiwan
Thailand
Indonesia